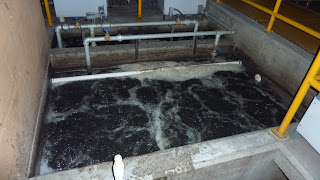 For the past few decades, scientists have experimented with using all kinds of waste, from animal to human, to produce methane gas via anaerobic digestion.
As arguably the largest supplier of organic waste, some large-scale farmers have been an instrumental part of the process, working hand-in-hand with researchers as the go-to source for methane-producing waste. Pioneering farms have been using the technology since the 1980s to harness energy to power their operations.
But, the process isn't just for farmers anymore. Wastewater treatment facilities are getting in on the action. As they explore ways to extract more energy from waste and reduce their operating costs, innovative plants are finding ways to turn more types of waste, including solid food waste, into energy.